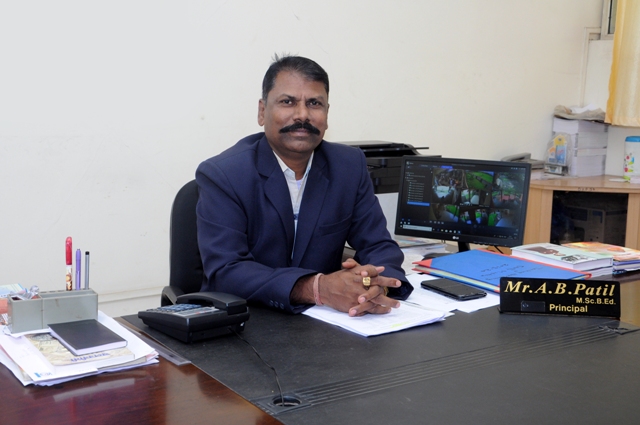 Dear Students,
Welcome to Dr.D.Y.Patil Junior College is established by PadmashreeDr.D.Y.Patil. It is institution  of academic excellence and achievement. It is one of the best independent Junior College in  the Kolhapur. The college came into existence with the vision of creating a safe and supportive environment for the teenager students – to provide perfect balance of academics, sports and social opportunities. We believe that Quality is always a result of strong intensions, dedicated efforts, appropriate and intelligent decisions and skillful execution and thus envisions to serve the society through value added quality education.
I sincerely thank to the management for their support at every moment. My words are not capable to express my deep sense of gratitude to parents & students for their faith in Dr.D.Y.Patil Junior College. At last I would like to convey heartful congratulation to my staff for their constant support.
We work hard for the successful results, The Name you trust: Dr. D. Y. Patil Junior College.​
With warm regards

Shri A. B. Patil

M.Sc. (Mathematics).D.C.P. B.Ed.